The QL/723 "PRO Series" triple-tier keyboard stand by QUIK LOK is the professional solution developed for musicians looking for solidity and ease of adjustment.

The absolute hands down choice of most professional musicians for home studio and live performance because of its adjustability, functionality, strength and reliability.
Built using heavy duty 30x30 mm dual steel tube bracing for extra sturdiness and structural support, the new QL/723 "PRO Series" stand is capable of holding the heaviest keyboards safely and securely.
This high-tech keyboard structure features "The Original" locking disc system, redesigned to incorporate the new user-friendly pull-lever device that allows musicians to instantly open and close the stand, setting it at any one of 5 positive-lock height adjustment positions.
The innovative, advanced-technology upper tier set found on this stand model incorporates newly designed, high-precision zinc-alloy discs that make it fully adjustable in height, angle, tilt and depth, to offer the musician maximum flexibility of use and prevent any annoying wobbling during use.
Sleek, stylish rotating levelling feet compensate for uneven floors, while depth-adjustable keyboard rest pads allow to conveniently accommodate keyboards of different depths.
Supplied with convenient cable management clips.
Easily portable thanks to its weight of 12 kg, the Quik Lok QL 723 professional keyboard stand folds quickly down to a compact size of 61 x 101 x17 cm (L x H x D).
It features a total weight capacity of 90kg, and each of the two upper tier sets can accommodate keyboards as heavy as 27kg.
A complete line of accessories allows musicians to customize their performance structure to accommodate their needs perfectly.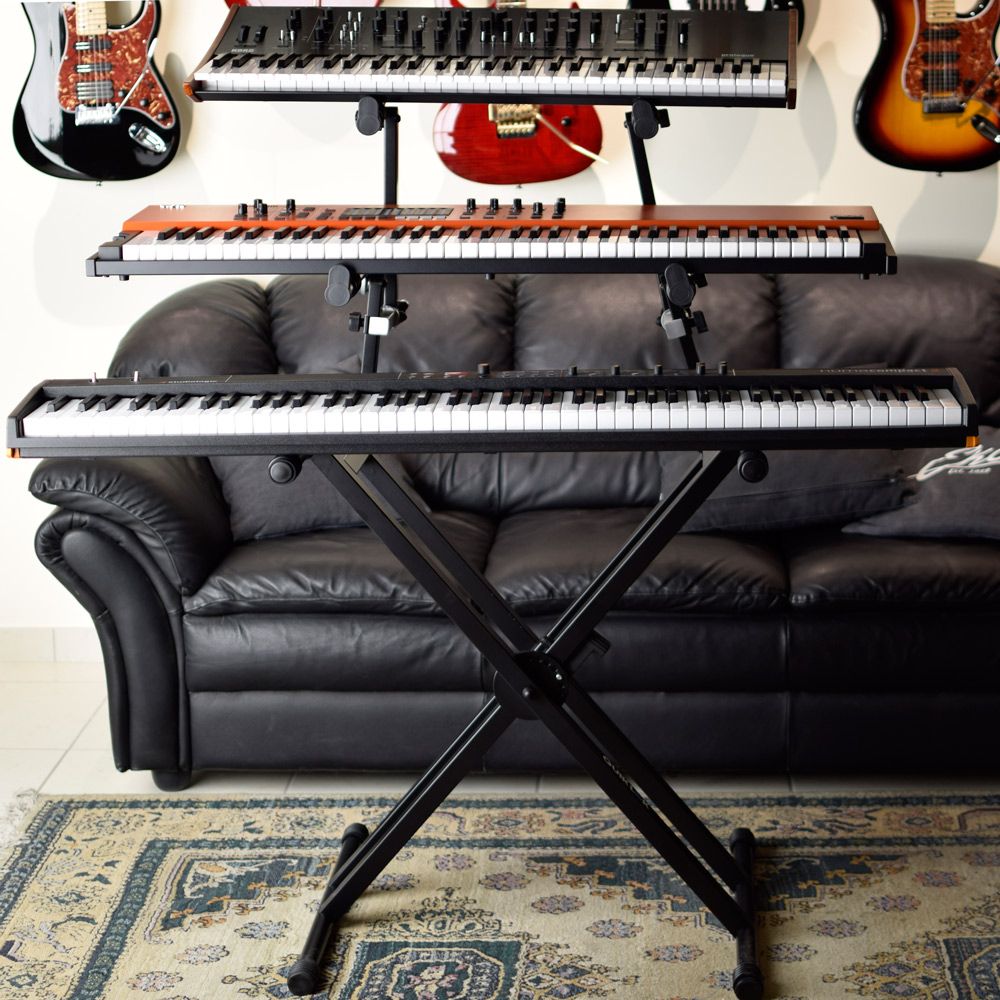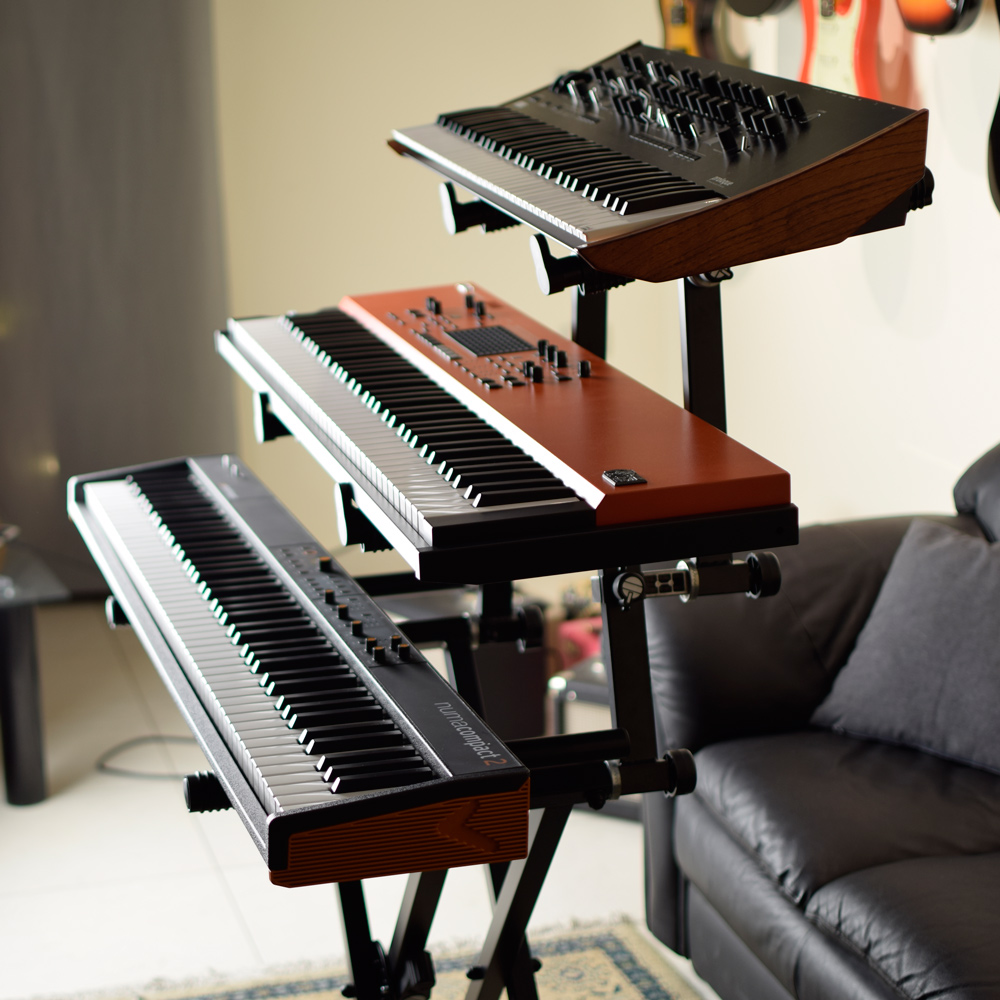 QL/723 TRIPLE-TIER KEYBOARD STAND SPECIFICATIONS
Material: Steel
Leg depth: 24" - 61 cm
Main tier depth: 17.2" - 43.5 cm
Main tier height positions (5): 26.8", 30.9", 34.4", 37.2", 39" - 68, 78.5, 87.5, 94.5, 99 cm
2nd & 3rd tier depth: 16.5" - 42 cm
2nd tier height position (measured from main tier level): 6.7" - 17 cm
3rd tier height positions (3, measured from 2nd tier level): 7.1" - 7.8" - 8.6" - 18 - 20 - 22 cm
2nd & 3rd tier angles: 90°, 77°, 64°, 51°
Folded height: 39.8" - 101 cm
Overall weight capacity: 200 lb - 90 kg
2nd & 3rd tier weight capacity: 60 lb - 27 kg
Weight: 26.7 lb - 12 kg
Brace tube size: 30 x 30 mm (x2)
Main tier tube size: 30 mm
Color: Black
Accessori correlati: QLX/4, QLX/5, IPS/13